RBA chief Philip Lowe apologises for rate forecasts
The RBA governor Dr Philip Lowe has apologised(ish) before for saying he did not see the RBA raising interest rates before 2024 but this is the first time it is this explicit.
Previously he has said it was an "embarrassing error" and he wouldn't put a date on it, in hindsight.
Peter Hannam says Lowe told Senate estimates today:
I'm sorry that people listened to what we've said and acted on that and now find themselves in a position they don't want to be in. At the time we thought it was the right thing to do and I think looking back we would have chosen different language.
Lowe has always said he put caveats on the date. But many people would have only heard the 2024 date and made decisions based on that. Cold comfort for people who may be in a "position they don't want to be in" but it is an acknowledgement.
Key events
Mark Dreyfus then moves on to the national anti-corruption commission and – shock – the Labor-Coalition bipartisanship on the Nacc has hit a snag:
Regrettably, I have to say that the Liberal Party has introduced amendments in the Senate just now. One of those amendments is one which would create an effective veto on the establishment of the National Anti-Corruption Commission. The government will not be supporting that amendment and, indeed, I would call on the Liberal Party to withdraw that amendment. I would call on the Liberal Party to support the establishment of a National Anti-Corruption Commission, and let's get on with this task that the Australian people voted for at the last election.
The attorney-general Mark Dreyfus says:
Sexual harassment is not inevitable. It is preventable. This is historic legislation that has passed through the Australian Parliament today. It significantly progresses gender equality in Australian workplaces. It ensures that women are able to earn a living in safe and respectful workplaces. Like the Prime Minister, I record the thanks of this parliament and the whole community. To Kate Jenkins, the Sex Discrimination Commissioner, for her work. To all of those who assisted her in her inquiry who came forward to tell her about their shocking experiences in Australian workplaces, we hope that this is a real step forward. This is legislation that very closely follows the recommendations of the Respect@Work report. And I'm looking forward to its implementation.
That includes taking an offensive, rather than just reactionary position in workplaces, when it comes to sexual harassment.
Anthony Albanese press conference
The prime minister is straight into it …
My government is very pleased that the Respect@Work legislation has now passed the parliament. This is one of the key commitments that we made during the federal election campaign. My government believes in gender equality. And with this legislation, combined with the cheaper childcare legislation, the commitment to paid parental leave expansion, the changes to the Fair Work Act that will put gender equality as one of the objectives of the Act, the changes that will flow from, particularly, lower-paid feminised industries in terms of lifting their wages – this is an important reform.
Anthony Albanese then throws back to the Women's March.
Everyone in this building will remember that, two years ago, women marched for justice. They gathered in their thousands outside this building. They gathered to say, "Enough is enough." They gathered to say that this was an issue that we needed to address. The Jenkins report was an important report. I pay tribute to all those who came forward and gave evidence to that inquiry. And to Kate Jenkins, in her report, deserves a great deal of credit. That report didn't even receive a response from the former government for more than a year. My government has acted. Today, the parliament has legislated. And I thank them for it.
Respect at Work bill passes
The Respect at Work bill has just passed the parliament, meaning all the recommendations Kate Jenkins made that needed legislating are now legislated.
Which is what Anthony Albanese and Mark Dreyfus will also be talking about.
Big day so far.
More on Andrew Wilkie's private member's bill on video games
(My colleague Nick Miller enjoyed Wilkie's speech on this, particularly that Mario Kart is now in the Hansard record.)
Via AAP:
Video games with gambling-type features could soon have mandatory age ratings as federal parliament hears a proposal for reform.
A loot box is a feature where players can pay for the chance to win extra advantages to use during the game.
Many of the most popular video games such as Star Wars, Call of Duty, FIFA and Mario Kart have had the feature.
But Tasmanian independent MP Andrew Wilkie has proposed reforms which would classify all video games with loot box features as R18+ and ban their sale to children.
Wilkie said the feature was an "insidious gateway to gambling" and Australians kids were being targeted.
He said the strong links between loot boxes and problem gambling had been demonstrated in multiple studies and could not be ignored.
"These companies are very smart and are making billions of dollars and that's wrong … we cannot continue to let our children be groomed for future gambling in this way," he told parliament on Monday.
"Tempting young players with the potential to win game-changing items is encouraging risk-taking behaviour for a possible reward, delivering random prizes on an intermittent basis and encourages players to keep spending money.
"It's clear that loot boxes give rise to many of the same emotions and experiences associated with poker machines and other traditional gambling activities."
Wilkie was backed by Liberal MP Andrew Wallace, who said he would stand "shoulder to shoulder" with the independent to put big tech and gambling companies on notice.
"I'm not advocating for gambling to be made illegal but there is so much we need to do to protect vulnerable Australians," Wallace said.
"It's uncomfortable for some people, it's uncomfortable for (political) parties, but together we can do this and this is a sensible start."
The proposed reforms would also require video games to have clear labelling about their features to ensure parents and carers are informed.
Press conference ahead
Mark Dreyfus is standing up with Anthony Albanese so looks like the privacy legislation is the name of the game.
As Paul pointed to a little earlier, Labor and the Greens voted together on that legislation in the Senate to send a symbolic message.
The prime minister will be standing up for a press conference in about 20 minutes – which means cabinet has finished meeting.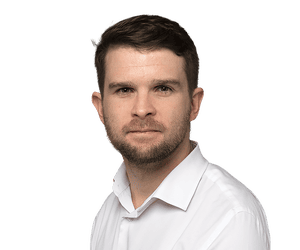 Christopher Knaus
Attorney general urged to end prosecutions of David McBride and Richard Boyle
The Human Rights Law Centre, Australian Centre for International Justice, Amnesty International and the journalists' union are among an alliance of civil society groups calling for the government to intervene and end the prosecutions of whistleblowers David McBride and Richard Boyle.
The groups published a joint open letter to attorney general Mark Dreyfus in the Australian Financial Review on Monday, saying the prosecutions make Australia "less transparent, and less democratic".
We welcome your move to strengthen Australia's whistleblower protection laws, and the promise of comprehensive reform in 2023. But the criminal prosecutions of whistleblowers David McBride and Richard Boyle undermine these efforts. They act as a stark warning to any person seeking to speak out against corruption and wrongdoing: blow the whistle, and the government may send you to prison.

These prosecutions make Australia less transparent, and less democratic. We urge you to drop these prosecutions now!

Other signatories included Getup!, the Alliance Against Political Prosecutions, and the Australia Institute.
Boyle is facing prosecution for acts associated with his decision to blow the whistle on the aggressive pursuit of debts by the Australian Taxation Office. McBride is facing trial for the alleged disclosure of classified documents that were used by the ABC to report on war crimes in Afghanistan.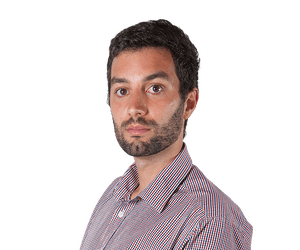 Paul Karp
Call for amendment to privacy law breaches bill
In the Senate, the Coalition and Greens have teamed up to make a symbolic second reading amendment to Labor's legislation increasing penalties for privacy law breaches.
By 40 votes to 20, the Senate called on the government to:
"(a) to clarify key definitions in the bill, in particular the meaning of 'serious' and 'repeated' in relation to breaches under the Act;
(b) to develop a tiered penalty regime that could take into account less severe breaches, and that seeks to differentiate between companies that have acted with malice and those that have taken all reasonable steps but have fallen victim to a cyber attack;
(c) to direct the Office of the Australian Information Commissioner to issue guidance material that addresses the application of penalties, and clarifies best practice for compliance with the regime; and
(d) to consider the adequacy of current resourcing and staffing levels for the Office of the Australian Information Commissioner and the Australian Cyber Security Centre for each to perform their functions, and to address all of the concerns raised by the former government in the Privacy Legislation Amendment (Enhancing Online Privacy and Other Measures) Bill 2021".
The government has made one small technical amendment, specifying that the penalties in the bill are civil penalties. This means it will need to go back to the House of Representatives tomorrow.
First monthly fall of the year for retail sales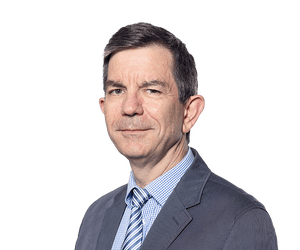 Peter Hannam
While the RBA's Lowe has been addressing Senate estimates, the ABS has released the October retail data, which suggests those higher interest rates are doing what they were intended to do.
Retail sales last month totalled $35.02bn, a 0.2% drop from September, and the first drop this year.
(On an annual basis, turnover was up 12.5%, though that's not what the market is focused on, plus it compared with lockdown disruptions way back when.)
Economists had expected a weak number, after a 0.6% increase in both August and September.
This is the first monthly fall of the year in retail trade, following a 0.6% rise in both August and September 2022.
Ben Dorber, ABS's head of retail statistics, said the October number "suggests increased cost of living pressures including interest rate rises have started to weigh on consumer spending".
Turnover fell in all industries in October except for food retailing, which rose 0.4% boosted by flood-related spending in parts of Australia and continued high food prices.
Department stores had the largest fall, down 2.4%, followed by clothing, footwear and personal accessory retailing, down 0.6%, the ABS said.
Cafes, restaurants and takeaway food services recorded their first fall since January 2022, down 0.4%.
It's been noteworthy that until now higher interest rates and very low historical levels of consumer sentiment hadn't translated into actual changes in spending habits.
Perhaps that's about to change?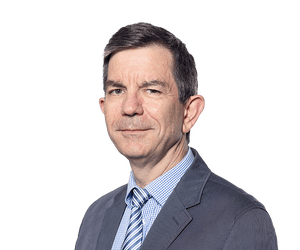 Peter Hannam
Philip Lowe tells Matt Canavan: 'renewable energy is the way we need to go'
Estimates have moved on to some theoretical issues, led by one-time Productivity Commission economist Matt Canavan, who's now an LNP senator.
Canavan tries to pin Lowe down on the Nairu (the non-accelerating rate of unemployment), basically about how low the jobless rate can fall before causing inflation. Is it 3% or 4%?
Lowe generally offers a straight bat, saying it's basically an academic issue. Nairu numbers offer "useful frames of reference" but the RBA's decisions will be based "on actual inflation outcomes and forecasts", he says.
Canavan, who is keen on coal (and nuclear), also tries to pin Lowe down on whether renewables are the cheapest form of power.
Lowe slightly dodges the question: "I think renewable energy is the way we need to go." Failing to get the transition off fossil fuels right, though, is going to be a problem for everyone, "including me".
But "for the health of the planet, we got to make the transition", Lowe says. (No response from Canavan that we heard … perhaps an eye roll?)
Later, Senator Dean Smith queries Lowe on some previous comments about the need to have a flexible workforce, and whether the IR changes that the government looks set to pass this week might reduce that flexibility.
Lowe doesn't buy into it, though, saying he doesn't know what the impacts will be on costs, etc.
Another throwback, McKim asks about whether inflation was being pushed up by record profits. Lowe notes profits are indeed at record highs, but says that if the resources sector is excluded, the increases of late have not been "material".
Some might well dispute that (eg, I can imagine Greg Jericho sharpening his quill for his next column as we type.)
So what does Paul Fletcher think should happen?
Fletcher:
What the opposition agrees is that there's a couple of sensible recommendations from former justice Bell. Nothing earth-shattering but recommending that there be legislation to require the publication in the Government Gazette or similar when a minister is appointed. That's perfectly sensible. We will look at the legislation when it comes forward, but I imagine we've said pretty clearly we would be likely to support that. But at the end of the day, a censure motion here is purely about political payback. If there's some sensible changes here, we'll support them. But frankly, I think the Australian people would expect that the Albanese Labor government would be using parliamentary time to deal with the issues that are facing Australians. A sharp rise in energy prices, rising interest rates. These are the issues that the government has been elected to deal with, not engaging in some kind of political payback as well.
Q: The censure motions are there in our parliamentary system for a reason. If it's not used for Scott Morrison in that sense, what would they be used for? And if you don't, doesn't that look like if you don't vote for this, that you're essentially condoning or at least failing to rebuke his actions?
Fletcher:
Well, I completely disagree with your analysis, which shows a misunderstanding of the role of censure motions, censure motions are typically used to deal with the accountability of a minister to the parliament. There is no need for a censure motion here. It would purely be an exercise in political payback. Unfortunately, we've seen that this government is very keen on political payback. It's part of its cultural way of operating. Look, the fact is that there are some sensible recommendation in the review, the report from former justice Bell. The opposition's made that clear. We'll be minded to support them once we see the legislation. But this would be an exercise in political payback, which seems to be one of the guiding themes of this Labor government.
Q: OK. But there have been no consequences for Scott Morrison. He still sits in parliament. He still sits on the backbench. People agree seem to agree that he's done the wrong thing. We have Josh Frydenberg saying it was gross overreach. So what have been the consequences of his actions? It doesn't seem to have been any.
Fletcher:
The issue of the relationship between the then prime minister and his then ministers, that's a matter for the prime minister and each of those ministers. I've certainly said if I'd been a minister who'd been on the receiving end of this, I would not have been happy. But that's a very separate question from your calling for consequences.
Paul Fletcher says Coalition won't support censure motion against Scott Morrison
The former minister for communications has told Sky News the Coalition will not be supporting a censure motion against former prime minister Scott Morrison. Anthony Albanese said one is being considered, as Morrison had "usurped" parliament by taking on five additional ministries, in secret (and considered a sixth).
Fletcher says it wasn't illegal:
The opposition will be voting against a censure motion. Let's be clear, this is a political stunt by the Albanese Labor government. If they do decide to proceed with the censure motion, bear in mind it's very, very unusual to bring a censure motion against a backbencher, as Scott Morrison now is. The proper purpose of a censure motion under the Standing Orders is to bring a minister to account to the parliament. It's not to be used as some kind of political payback exercise. Look, let's be clear, the solicitor general's report or advice, which came out a couple of months ago, found that there was no unconstitutionality, no illegality. Former high court justice Virginia Bell was asked to produce a report, that found similar things. It didn't find a breach of the constitution or illegality, notwithstanding some of the hyperventilating comment from Labor ministers. But there's a couple of sensible recommendations in there.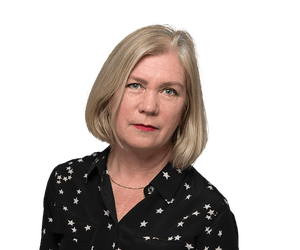 Anne Davies
Inquiry into culture of Australian Pesticides and Veterinary Medicines Authority
In case you missed it last week, the minister for agriculture, Murray Watt, has ordered an inquiry into the culture of the Australian Pesticides and Veterinary Medicines Authority, after allegations that a senior staff member urinated on other staff at a function in late 2021.
The Guardian has reported extensively on the problems within the APVMA, which was moved to Armidale by the former agriculture minister Barnaby Joyce. It lost more than 50% of its professional staff as a result.
The review will be undertaken by Canberra lawyer Mary Brennan and operate independently of the APVMA.
As well as the incident that surfaced during Senate estimates, Watt also cited recent staff surveys showing 11% of staff had experienced harassment and 13% reported experiencing discrimination in the workplace.
The survey also revealed a significant decline in employee trust and confidence in senior management at the agency.
Importantly the survey also reveals a significant decline in employee trust and confidence in senior management at the agency.
Watt:
I requested an urgent briefing from the CEO and the chair of the APVMA board and I am pleased to report that they both share my concerns and my commitment to addressing these issues.

People have a right to feel safe and supported in the workplace. I have unapologetically high standards in this regard.

Equally, Australians have a right to expect our public service, in particular our regulatory agencies, to be well managed and above reproach.

This independent review will shine a light on any lingering internal issues and restore public trust in this small but important agency.
RBA chief Philip Lowe apologises for rate forecasts
The RBA governor Dr Philip Lowe has apologised(ish) before for saying he did not see the RBA raising interest rates before 2024 but this is the first time it is this explicit.
Previously he has said it was an "embarrassing error" and he wouldn't put a date on it, in hindsight.
Peter Hannam says Lowe told Senate estimates today:
I'm sorry that people listened to what we've said and acted on that and now find themselves in a position they don't want to be in. At the time we thought it was the right thing to do and I think looking back we would have chosen different language.
Lowe has always said he put caveats on the date. But many people would have only heard the 2024 date and made decisions based on that. Cold comfort for people who may be in a "position they don't want to be in" but it is an acknowledgement.
No shade, as I make typos all the time, but probably best not to make them in a stand-out font.
Post-election Liberal leadership tussle in Victoria
Looking at who may lead the Victorian Liberals now that Matthew Guy has announced he is stepping down after two election losses, AAP says:
Several potential challengers have emerged in the fight for the Victorian Liberal leadership, while the result may not be known for days or even weeks.
Warrandyte MP Ryan Smith will run and former shadow attorney general John Pesutto will also launch a bid if he beats teal independent Melissa Lowe to reclaim his seat of Hawthorn. He currently leads the count by about 500 votes.
Former police spokesman Brad Battin and Polwarth representative Richard Riordan are also said to be in the running.
There are reports upper house representative Matt Bach is mulling over a tilt but would need to move to the lower house to be eligible.
Former leader Michael O'Brien and opposition health spokeswoman Georgie Crozier will not put themselves forward, according to the Age.
"All I can say at this point is that if I am successful, I intend to nominate for the leader," Pesutto told ABC radio.
He wouldn't reveal if he had the numbers in the party room to win a leadership ballot but acknowledged the Liberals needed to take "fairly dramatic steps" to rebuild the organisation in Victoria.
"The discussions I've had so far have been really positive and everybody seems receptive to the concept of me being a potential leader."
Smith told the Herald Sun if successful he would focus on regaining support in suburban electorates rather than marginal inner city seats.
"That includes talking to some of the faith communities and not just being there on election day or three months before election day," Smith told the newspaper.
Outgoing leader Matthew Guy confirmed he would call the parliamentary party room together to elect a new leader once a clearer picture of successful candidates emerges, following his second electoral defeat.
Liberal candidates remain locked in five close tussles in Bass, Hastings, Pakenham, Hawthorn and Mornington.
Bills on the table this week
It is a very busy week but it is also, given what we have seen over the last couple of terms, unusual for the amount of key legislation being put up for passage in one go.
Usually, there is one piece of hallmark legislation which everyone spends time focussing on. This week, as Paul points out, there are a number of bills which will see some pretty major changes.