Peter Dutton given official warning during question time
Then we get to the pointy end of the Julie Collins campaign.
Russell Broadbent asks:
Question is to the minister for small business: can the minister confirm to the House that under Labor's extreme industrial relations changes, small businesses such as a hardware store, a hairdresser, a cafe, a butcher, could be compelled to bargain together with a large supermarket if they're located inside the same shopping centre as that large supermarket?
Milton Dick has also had enough:
Look. No, I don't want the question again. The question is clearly directed to the wrong minister.

With industrial relations, I'm just saying, if the minister chooses to have someone also supplement the answer because she's not directed to her responsibilities under the standing orders, I invite the minister … I'm not ruling the question out of order. I invite the minister to take the question.
Julie Collins has also had enough:
And I do thank the member opposite for his question. As I have said clearly in this place, more than two million businesses will be exempt from the single interest stream the member is referring to, in terms of the industrial relations bill. Can we also … remind the house, Mr Speaker …
There are so many interjections, Dick steps in again and gives Peter Dutton an official warning:
I can't be clearer. When a minister is on her feet, within barely seconds into the answer, it's unacceptable for the yelling, for the interjections.
Collins:
And as I have said earlier in this week, in this place, Mr Speaker, there are other thresholds that need to be met. One of those is of course that the Fair Work Commission would say they have the same single interest. That would not be the case in the example the member actually refers to.
Key events
Two days of the campaign to go in Victoria…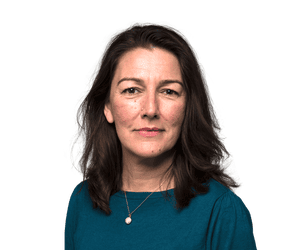 Lorena Allam
Judge retires to consider if police must respond in Kumanjayi Walker inquiry
After hearing two days of complex legal argument, NT supreme court judge Judith Kelly has retired to consider whether or not constable Zach Rolfe and other police officers will be able to refuse to answer questions from the coroner investigating the shooting death of 19-year-old Warlpiri man Kumanjayi Walker.
Walker was shot three times by Rolfe in the remote NT community of Yuendumu in November 2019. Rolfe was found not guilty of murder and two alternative charges after a six-week trial in the NT supreme court in Darwin earlier this year.
Rolfe declined to answer 14 categories of questions about his involvement in the shooting or what counsel assisting the coroner said were "obviously racist" and "sexist and homophobic" texts he exchanged with fellow officers, arguing his answers could expose him to a penalty.
Rolfe's legal team joined a case brought by a fellow police officer, Lee Bauwens, in seeking an injunction restraining the coroner and other parties from calling them to give evidence or answer questions on matters that could give rise to a claim for penalty privilege.
Over the past two days they have argued that the coroner does not have the power to compel a person to answer a question, notwithstanding a claim of common law penalty privilege.
Judge Kelly has reserved her decision and says she will have a response to all parties within two weeks.
Counsel for Rolfe, Luke Officer, explained that the inquest is due to finish for the year on Friday 2 December, and won't sit again until 23 February.
Andrew Boe, representing members of Walker's families, asked if the judge could give a ruling this week, so that Constable Rolfe would be expedited and brought on next week, so that it was still possible for the inquest "to achieve what it had programmed".
Judge Kelly said she would "not be in a position to do that".
Rolfe and his fellow officers will now not appear at the inquest in any capacity until February, and the inquest is set to run well beyond its original finishing date of early 2023.
It is the afternoon, meaning it is time for an Afternoon Update: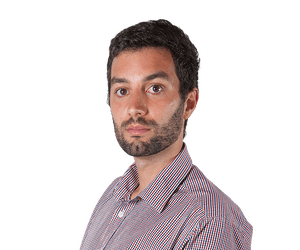 Paul Karp
Coalition pro-nuclear group meet in Canberra
The Parliamentary Friends of Nuclear Industries is meeting in Parliament House today to hear from hand-picked experts about why we need small modular nuclear reactors.
The chair, National MP David Gillespie, told the gathering that nuclear is the way to "settle the battle" between "climate and energy", fighting climate change and achieving our energy needs. Gillespie says that households getting electricity from the Ontario Power Generation company were paying 4.5c kw/h compared with 35-45c in Australia.
Steven Wilson, University of Queensland adjunct professor and the author of 'What would be required for nuclear energy plants to be operating in Australia from the 2030s', said that he was "pleasantly surprised" to discover nuclear is possible here.
Over 30 years, he said the estimated cost would be 7.5c kw/h, a little higher at the start (10c), a little lower at the tail (6c). And would taxpayers be required to help get it going?
Wilson:
It's definitely the case that there is an important role for government in the development and the financing and the support of nuclear power technology.

But as his report notes:
Australian governments are already underwriting all wind and solar capacity (through various laws and schemes), new pumped hydro (2000 MW Snowy 2.0), new open-cycle gas peaking plant (660 MW Kurri Kurri), batteries and new transmission investments.
Deputy chair, Bob Katter, delivered some brief remarks and left early, blaming a bout of food poisoning. Katter complained households were paying more than $3,000 for electricity, when they should be paying "no more" than $674, a figure based on his experience as Queensland mines and energy minister in 1989.
Katter said solar sounds like a "great idea" but would see the households that can't afford solar subsidising the grid for those who can.
Keith Pitt, a former resources minister, asked about the possibility of replacing coal power plants with nuclear, noting that not all would be suitable but "some would".
Robert Parker, a civil engineer and former past president of the Australian Nuclear Association, agreed this would help bring the cost down by using the existing grid rather than expanding it, and keeping people employed in coal communities.
The rest of the crowd is a Coalition who's who: Liberal leader Peter Dutton, former DPM Barnaby Joyce, the shadow energy minister, Ted O'Brien, David Van, Richard Colbeck, Ian Goodenough, James Stevens, Anne Webster, Susan McDonald, Kevin Hogan, Terry Young, Pat Conaghan, and Colin Boyce, to name a few.
If there are any Labor friends of nuclear power, none of them are here.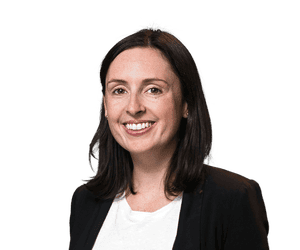 Lisa Cox
Greens criticise government over attending grassland clearing meeting
David Shoebridge, Greens senator and justice spokesperson, has criticised the federal environment department for allowing the National Farmers' Federation to attend a meeting about an investigation into clearing of native grasslands against the warnings of their own officials.
Guardian Australia revealed details of the 5 April 2019 meeting about an investigation into Jam Land, a company part-owned by the then energy minister Angus Taylor and his brother Richard.
The meeting was attended by the department's then deputy secretary Dean Knudson, its chief compliance officer, Monica Collins, the Jam Land director, Richard Taylor, the NFF's chief executive, Tony Mahar, and another official.
Officials in the department warned allowing the NFF to attend could breach the commonwealth prosecutions policy.
There is no suggestion that Richard Taylor did anything wrong by attending the meeting.
Shoebridge said there was "no credible reason" for the department to allow the NFF "to be in this meeting and having any input into the decision of the department on whether or not it will prosecute":
This fresh material demands clear answers and accountability from the department in order to restore trust in their incredibly important regulatory work.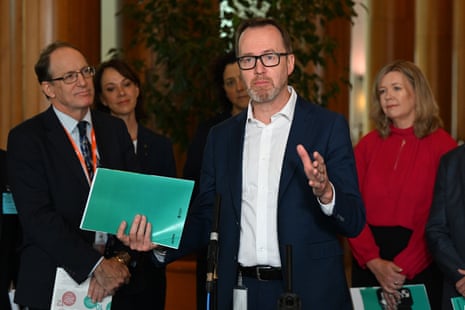 Environment groups, meanwhile, said it highlighted the need for a "genuinely independent" environment protection agency.
The federal government has promised to establish an EPA as part of its response to the 2020 review of national environmental laws.
Nathaniel Pelle, a nature campaigner at the Australian Conservation Foundation, said "it is not appropriate for a regulator to meet with an industry lobby group to discuss an open compliance investigation".
This demonstrates the need for a national EPA that is genuinely independent and has backbone – one that the public can have confidence in.
Tim Beshara, of the Wilderness Society, called it "another case study to add to the tomes of why we need an independent EPA".
The environment department has said its approach to managing potential breaches of national environmental law was outlined in its compliance policy. It said:
Consistent with this policy, the department does not comment on methodologies used or how they are used during individual matters.

The relevant compliance action is currently before the federal court of Australia in relation to an application made under section 480K of the EPBC Act and, as a result, we will not comment any further.
The National Farmers' Federation has said it "routinely helps farmers navigate complex regulatory matters with federal departments. That's part of our job."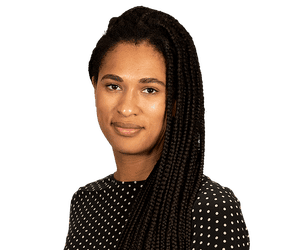 Adeshola Ore
Victorian Coalition makes debt promise
The Victorian opposition has pledged that the state's net debt will be $10.4bn lower than Labor before the end of the next parliamentary term if a Coalition government is elected at the weekend.
The Coalition has released its election commitment costings ahead of Victorians going to the polls on Saturday. The costings have been audited by the parliamentary budget office.
The opposition's costings estimate a $2.1bn budget surplus in the 2024-25 financial year. Labor has forecasted a $1.05bn surplus the following year.
But the opposition has not revealed what the total dollar figure is for its election commitments, despite Victorians heading to the ballot box in less than two days.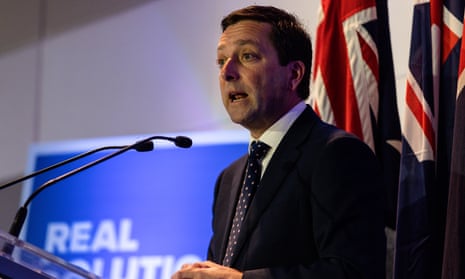 Bet the Andrews government think this is a stinker of an idea…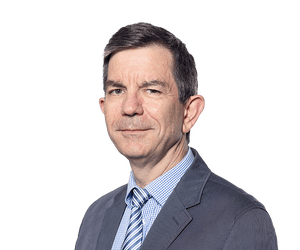 Peter Hannam
Update on review of RBA
We've had an update today from the three members on the review panel examining the operations of the Reserve Bank. It's the first forensic look at the country's central bank since the 1990s, and timely of course given how active the RBA has been in the past few years.
First up, we learnt the panel provided a briefing yesterday to the shadow treasurer Angus Taylor. (We've asked what he made of it.)
Anyway, treasurer Jim Chalmers has chimed in, saying it was "really gratifying to see the high level of engagement in the RBA Review from right across the community".
"The government wants the review to be as bipartisan as possible – that's why I've ensured the opposition has been kept up-to-date on its progress," he said.
Announced in July, the review is about half way through its work, with a final report due to be handed to the government by March.
The three panelists – Canadian professor Carolyn Wilkins, ANU professor Renee Fry-McKibbin and former professor Gordon de Brouwer – gave a lengthy and fairly candid discussion about progress to a lunch organised in Sydney today by CEDA.
So, there's 100-plus submissions and 220 people consulted, meetings with RBA present and former staffers and so on.
Not much chance of a summer holiday for the panelists but interestingly apparently nobody asked for the RBA to give up its traditional January holiday when the board hits the beaches or the bush (or wherever they repose).
If anything, the board should meet less often, submissions have said. (That would echo the mood of anxious borrowers checking their pulses and bank balances at 2.30pm AEST/AEDT every first Tuesday for those other 11 months of the year.)
The RBA board didn't meet in January 2008 as the Global Financial Crisis began unfolding so I suppose January breaks are sacred.
We'll have a separate article published soonish, but the three panelists outlined the big issues – if not yet committing which way they will lean on them.
These range from whether the RBA should target more than the inflation rate over time (they now try to keep it within a 2%-3% spread) and full employment.
Also, what qualifications or skills should the board members have and how should they be selected? And even whether the RBA needs to be split since monetary policy and market operations (and all the HR and other processes) may require different skills.
Should other goals be added too, such as asset bubble avoidance (a largely unwritten responsibility shared with Apra). How should climate shocks be prepared for? (See this week's State of the Climate report and our accompanying report for a litany of wha's underway).
How the RBA communicates its various messages (and how should it respond when the public is mishearing them) are central to the review. Today's panel discussions, at least, suggest an encouragingly open debate awaits.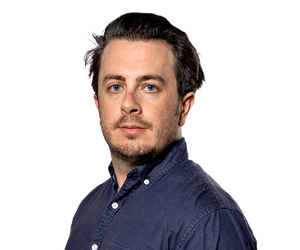 Josh Butler
AFP asked Pavlou to leave Parliament House yesterday
The Australian federal police has now said it was behind the decision to ask activist Drew Pavlou to leave Parliament House yesterday.
In a new statement this afternoon, the AFP said the request for Pavlou to leave came "after a direction was issued by the AFP security controller at APH".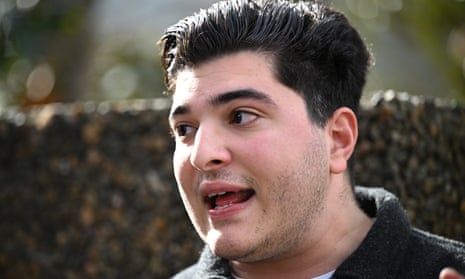 It was earlier unclear who had asked for Pavlou to leave, and why, with the AFP, the Department of Parliamentary Services and the presiding officers of parliament all either denying involvement or not commenting. The AFP said in a statement:
The individual referred to was not banned from APH yesterday, and was told yesterday he could return closer to his appointment at APH.

The AFP has engaged today with the individual, who was clear about his intentions at APH and gave an undertaking about his conduct while at APH.
Pavlou returned to Parliament House today and was allowed to enter without incident.
"The job of the AFP is to ensure the safety and security of APH," the AFP statement said.
Here is our earlier story about Pavlou being ordered to leave: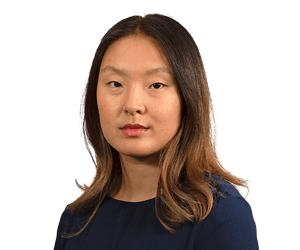 Donna Lu
Australia claims its first female astronaut
Dr Meganne Christian has been selected as one of 11 reserve astronauts – alongside five career astronauts and the first para-astronaut – as part of the European Space Agency's 2022 astronaut class.
The UK-born researcher moved to Australia aged five and attended Illawarra Grammar school in Wollongong. In 2009, she received a bachelor of engineering from the University of New South Wales and in 2014 completed a PhD there on hydrogen storage.
However, Christian currently works at the Italian National Research Agency, and holds UK, New Zealand and Italian citizenship.
Ed Husic, the minister for industry and science, said in a statement:
"Dr Christian's selection is further evidence of the extraordinary scientific talent that we generate through our education and university system here in Australia.

We know we need more young Australians, particularly women and people from diverse backgrounds, to enter the Stem workforce. Role models like Dr Christian will help show girls and young women that they can dream big.
The head of the Australian Space Agency, Enrico Palermo, said in a statement:
We often refer to space as the gateway to Stem because of its ability to ignite curiosity – and what does that more than knowing someone who grew up right here in Australia might one day end up in space.

This also presents a great opportunity for Australia to build on our relationship with the European Space Agency and UK Space Agency.
As a reserve, Christian will continue in her day job but will receive astronaut training from the European Space Agency.
Thank you Amy Remeikis for your masterful performance.