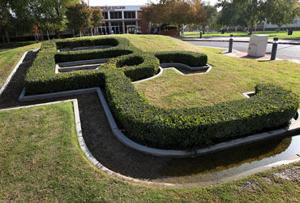 With a month passed since its Nov. 1 deadline, Bakersfield College says it has processed either a proof of a COVID-19 vaccination or an exemption for more than 99 percent of students and employees on its campuses.
Of the 9,407 students who attend class in-person on campuses, 317 were granted exemptions, according to college spokeswoman Norma Rojas-Mora. That's 3.37 percent of the on-campus population of students.
A higher proportion of the college's 772 full-time employees received exemptions: 99 employees, or 12.82 percent.
That means the on-campus student population of BC is vaccinated at a rate of 96.6 percent. When employees are included in the total, 83.8 percent of the on-campus population is vaccinated against COVID.
The vaccine mandate approved by the Kern Community College District board in August as the threat of the delta variant loomed is the one of the few passed by any locally governed educational institution. Neighboring Cal State Bakersfield, governed by the CSU system, abided by a statewide vaccine mandate that took effect Sept. 30. Taft College has not passed a vaccine mandate.
BC's on-campus numbers for vaccination rates, especially among the college's younger students, far outpace the rest of the non-college population for Kern County. Just 49.4 percent of Kern residents ages 18 to 49 are fully vaccinated against COVID-19.
However, the high vaccination rate does not include those students who are not coming onto campus. Students who are taking classes online do not need to present any proof of vaccination or obtain an exemption.
It's not clear from data provided from the district how many students that includes or whether that number has changed since the vaccine mandate was implemented. In October, the college's headcount was approximately 23,000 students.
The number of classes offered online went up within the semester. In October, the college reported that 56 percent of courses were offered through Zoom or asynchronously. Currently, the number of online courses has risen to 65 percent. BC officials did not respond to a request for comment about the reason for the change.
"At this point, we envision a similar amount of classes online for next semester," Rojas-Mora wrote, in a statement.
District officials said they're proud of the work the COVID response teams at all of the colleges and the district office, awarding Manager of the Month for November for the teams' efforts by KCCD's Management Association Executive Board.
In a Nov. 10 letter to the KCCD board, association treasurer Susan Hubbell wrote that the teams verified proof of 12,528 student vaccinations throughout the district and processed more than 1,000 exemption requests. Additionally, the teams verified proof of 2,103 employee vaccinations and processed 210 exemption requests.
Hubbell noted that half of the exemptions from students arrived after the Nov. 1 deadline. Another important deadline for students was on the horizon: Early registration opened Nov. 3, and two weeks later for the rest of the student population. The college required students attending in-person classes to provide documentation of their vaccine or an exemption in order to register.
The district offered a process for both medical and religious exemptions. Some students who applied for religious exemptions were frustrated by the process.
BC student Alexis Fuente spoke at the KCCD board's Nov. 18 meeting about receiving two denials from the panel. She called the denials a "mockery to my religion."
"My classes are waitlisted, so what happens when they're closed?" she said. "Does BC expect myself and others to wait another semester?"
Dawn Sanders, who is studying accounting at BC, found that her religious exemption was accepted at CSUB, but the same exemption was denied at Bakersfield College. She decided to get her first dose of the vaccine, in large part because of the denial from BC. She added that having to test weekly at CSUB for her exemption and the fear of not getting a job weighed on her.
"I ended up caving because I was in a box," she said in an interview. "I started the vaccine against my own wishes."
CSUB approached its exemptions differently. It approved both religious and medical exemptions. As a result, it has a higher rate of students with exemptions. CSUB counted its population slightly different, and it still has 9 percent of its population to verify. Of its entire student body, 5.1 percent received religious or medical exemptions. Another 11.7 percent applied for exemptions in which they agreed to be off-campus.
At the KCCD board's Nov. 18 meeting, BC employee Daniel Chavarria asked the district to overturn its vaccine mandate. He worried the mandate could push students to reconsider their plans to study at the colleges. He pointed to low vaccination rates in Kern, Tulare and Mono counties where the district operates.
"One may say the university systems are enacting vaccine requirements and our mandate isn't any different, but surely it is," he said. "One of the beautiful things that we pride ourselves on at the community college is that we do not pick and choose whom we educate. We provide outstanding and accessible education services to anyone and everyone."
Mike Barrett, a classified employee at Cerro Coso College, encouraged KCCD to stand firm with its vaccine mandate. He said he believes employees are "entitled to a safe and protective working environment."
He also finds it important to make sure as an individual that he's not spreading it to other people on his own campus.
"Get the vaccine and wear a mask and wash your hands," he said. "It's not rocket science."
You can reach Emma Gallegos at 661-395-7394. 
Source link