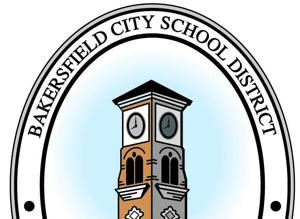 The Bakersfield City School District announced a new voluntary COVID-19 testing plan on Tuesday night. Superintendent Mark Luque said the plan — sometimes referred to as "test-to-stay" — will prevent absences, which will prevent disruption to students.
During a board study session, Luque went further: If case rates decline next semester, this plan could also allow the district to loosen some of its strict guidelines that have suspended activities such as after-school sports, academic competitions and small-group instruction.
Over the summer, the state rolled out guidelines for what it calls "modified quarantine." This allows unvaccinated students exposed at school to continue attending school, if the student is asymptomatic and wears a mask. They must continue to mask and test twice weekly during their 10-day quarantine. Those who are vaccinated or tested positive for COVID-19 in the past 90 days do not need to quarantine unless they develop symptoms.
Trustee Shannon Zimmerman provided the sole vote against the district's COVID-19 updated safety plan that included the modified quarantine guidelines. She indicated her opposition to the state's rules that she believes single out unvaccinated people for additional testing in modified quarantine.
"The testing and the quarantining, it doesn't make sense to me, and it feels very discriminatory," she said.
The district plans to roll out a pilot version of its modified quarantine plan to junior highs and middle school students on Nov. 29, the weekend after Thanksgiving break. Older students tend to have more potential for exposure since they change classes, Luque said. The district plans to expand it districtwide after the holiday break on Jan. 3.
Trustee Chris Cruz-Boone encouraged the district to make the quarantine process as straightforward and easy to understand as possible, perhaps with graphics.
"The current quarantine process is very confusing," she said, during the board study session.
The testing program is voluntary and requires parent permission, Luque said. Students will perform the COVID-19 test with a nasal swab on themselves. The PCR tests by the company Color will come back within 48 hours after being processed by the state's Valencia testing facility. During the study session, Luque said that if cases rose precipitously, the district may struggle with staffing to conduct the program.
This school year began just as the Delta variant of COVID-19 was beginning to take off in Kern County. However, most local school districts didn't have contracts with COVID-19 testing companies in advance. When the school year began, many who initiated these contracts faced backlogs. Parents who would try to find tests on their own also faced a shortage and long waits.
That shortage has been eased, and local districts are beginning to roll out their programs. Rosedale Union began to offer its own last month.
Though the Delta wave has subsided from its peak in September, Luque said that suspected or confirmed cases continue to tax the educational systems, even as case rates have fallen from their peak in September.
Central office and support staff are called in to cover classrooms on top of their regular workload, and seats in classrooms are empty. Maintenance and other classified departments are stretched thin.
In the last four weeks, 1,421 students in BCSD were placed in quarantine — 3,903 since Sept. 9. In the past four weeks, 128 staff members were in quarantine.
"Everybody is feeling like this is the worst year ever," Luque said.
During a board study session held at noon on Tuesday, Luque offered a vision of what might be possible with a modified quarantine but also decreasing case rates in the community.
Luque circled Jan. 18 on the calendar — the Tuesday after the Martin Luther King Jr. holiday — as a good day to figure out which way COVID cases are trending. BCSD has had some of the strictest COVID protocols locally, and he said that might be a good time to think about relaxing them.
"Our kids need it; our staff is asking for it," Luque told board members.
The list of possibilities for second semester is long. It includes carpet time for younger students, after-school tutoring and small group instruction to help to address academic gaps, he said.
But it's also about bringing back a lot of the fun stuff that encourages students to show up to school: electives for middle school and junior high schools, after-school sports, spelling bees, band competitions, track meets and award ceremonies.
"When you measure the engagement of kids, it's not reading and math, it's all the other stuff," he said.
It's not as easy as simply greenlighting everything, Luque said. It will take planning. For instance, some students at after-school activities will require transportation — and staffing busing has been tricky for the district this year.
Luque said that as campuses become more active for students, the district should also consider opening up the campuses to parents, too.
"That's a real need, parents were always on campus," he said.
Reopening up the district's wellness services is also on the table.
You can reach Emma Gallegos at 661-395-7394. 
Source link