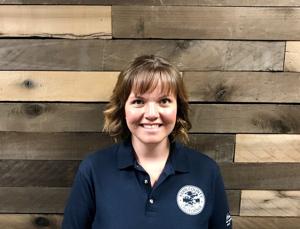 Local health care leaders took stock Tuesday of lessons learned so far during the pandemic as they brace for a fourth, possibly more virulent surge of COVID-19 cases expected to arrive in Kern in February or March.
Representatives of Memorial Hospital, Clinica Sierra Vista and the county's Public Health Services Department said during an online forum staffing has been a particularly tough challenge that could have repercussions in the years ahead. But at the same time, technology and a new spirit of collaboration have brought improvements that may prove helpful over the long term.
Their hope was that local medical providers' hard-won experience during the first three surges of the pandemic will help during what could be its worst phase yet.
"We kind of know what to expect with the fourth surge, but you can never fully prepare for" what may lie ahead early next year, Brynn Carrigan, director of county public health, said during the hourlong discussion hosted by the Greater Bakersfield Chamber of Commerce and led by its executive vice president of public affairs, Kaelyn Peterson.
The pandemic's third local surge has lingered and still isn't over, Carrigan said, adding, "That's kind of scary when we're talking about staff burnout."
Memorial's and Clinica's top executives testified to the challenge of supporting medical professionals who are struggling to stay on mission day after day during a crisis more than a year and a half old.
Clinica CEO Stacy Ferreira said the problem has been most pronounced among the organization's entry-level workers, such as medical assistants, who have asked themselves, "Is this what I have signed up for (as) a career?"
Part of the difficulty was in having "honest conversations" with staff members who have voiced concerns about getting a COVID-19 vaccine after they read misinformation on Facebook. She added that 97 percent of her staff is now fully vaccinated.
Memorial President and CEO Ken Keller said staffing problems could have impacts lasting another three to five years. But fortunately, he said, greater adoption of telemedicine, more deliberate preparations, better data sharing and new collaboration among local competitors will help the community pull through.
Carrigan highlighted the local collaboration as important to the county's future defenses against communicable disease.
"With that mentality," she said, "we can achieve great things here."
Source link